stretching your dollars since 2000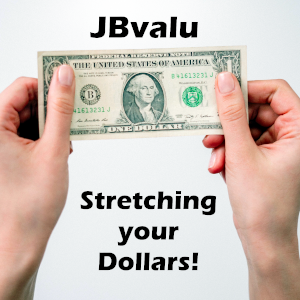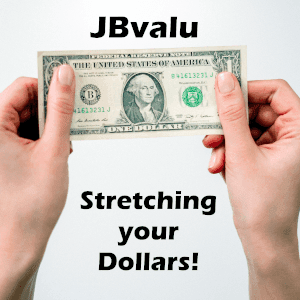 Online sales began on eBay in the year 2000, and we have been rated a Power Seller and Top Rated Seller for many years. Over those 20+ years, thousands of transactions and over 800 followers, we have maintained a 100% positive customer satisfaction rating. In 2020, we added a store on Etsy. In 2022, we opened the JBvalu eShop to sell certain items direct to U.S. customers. There you can mix or match any quantity of items for a flat shipping fee of $3.99 to the U.S.  Currently available in the JBvalu eShop are: Sports Cards & Accessories, JBvalu Fishing Tackle, Coins & Currency (U.S. & Foreign), Military Currency, Civil War Tokens, Pokemon Cards, Garden Flags, Electonics/Music/Video Games and Healthcare items. Pay via PayPal, ApplePay, major credit cards and other methods.

 A main JBvalu goal is to provide value to our customers by stretching their dollars, and by treating them the way we would want to be treated. We have built a reputation of great customer service and fast shipping. Currently we sell a wide variety of merchandise including: JBvalu branded fishing tackle/lures and accessories, coal scrip tokens, Civil War tokens, canning tokens, ancient silver Roman and Greek coins, U.S error coins, graded and encased coins, sports cards and supplies, home and garden items (including JBvalu branded garden flags and figurines), Notgeld WW1 emergency currency, military currency, vintage Pokemon & Yu-Gi-Oh cards, tons of miscellaneous items, etc. – and the list is ever growing as you can see by visiting the JBvalu eBay store and JBvalu Etsy store. Including the JBvalu eShop, the 3 stores have over 1,200 listings total. Many thanks to our loyal customer base who keep us busy.
John Bridges, the owner of JBvalu, retired from corporate Marketing management in 2019 after 32 years in industrial marketing, preceded by other positions such as Purchasing at multiple organizations. The love of kayaking and fishing inspired the introduction of the JBvalu brand fishing tackle/lures and accessories. Dealing in coal scrip tokens opened the door to learning about the rich history of coal mining and receiving stories of personal connections to the mines/scrip from our customers. If you want to learn more about coal scrip, here is a link to an article: About Coal Scrip Tokens
JBvalu is located in Lexington, Kentucky in the heart of bluegrass country. On a decent weather day, you might find the owner kayak fishing Elkhorn Creek or other bluegrass area water treasures.
2023 YTD Fish Count: 119 (2022 Fish Count: 286)
We appreciate you visiting our site and hope to add you to our growing number of satisfied customers.
Deliver merchandise that provides a good value for our customers, and give them top notch service along the way.
We ship almost 100% of our items within one business day. Many items if ordered before 10am Eastern time ship the same day. Being centrally located cuts down on transit time for many locations across the U.S.